Ontario is Canada's most populous province, with about 13.5 million inhabitants. Many of the people living here are migrants from other countries. Thus, we can say that Ontario is among the most diverse places in North America.
In addition to this multicultural beauty, you'll also discover a vibrant art movement in Ontario. As such, you'll explore 700 museums and historic sites, a variety you can't find in any other province.
Art Galleries in Ontario
Ontario is home to about 270 plus public art galleries, local art centres, and museums. The galleries host permanent and rotating collections, from great masters to modern art. Additionally, some galleries you'll visit are the oldest and most established in Canada.
One of the places you can't skip is The Art Gallery of Ontario. It has over 95,000 artworks.
In addition to these established places, this province has several smaller galleries that support local artists. For example, you can visit the Baffin Inuit Art Gallery or the Museum of Inuit Art to see some indigenous artworks.
There are also public art galleries that showcase niche artworks. For example, the Feminist Art Gallery focuses on exhibiting work by queers.
Since Toronto is the cultural hub of Ontario, it has many art galleries. On top of that, it has a lively performing arts scene.
The Great Art Galleries of Ontario.
The Art Gallery of Ontario has some of the oldest collections in Canada. They date back to 100AD. Their permanent collections include artworks by famous artists. Hence, you may come across works by Andy Warhol, Picasso, and Vincent van Gogh.
Additionally, they have rotating collections that feature local and international artists. Unlike other places where you'll only see paintings, these collections are diverse. They have film, music, and graphic art.
One of the notable rotating exhibits is David Bowie's collection. It consists of over 300 objects collected over five decades of his career.
Another must-visit place is The National Gallery of Canada in Ottawa. The gallery hosts some of the finest indigenous and Canadian art worldwide.
Additionally, it exhibits various works from international artists. Their multimedia collections include contemporary art, decorative art, installation art, sculptures, and photography. This mixed range makes this gallery one of the best places in Ontario to enrich your cultural experience.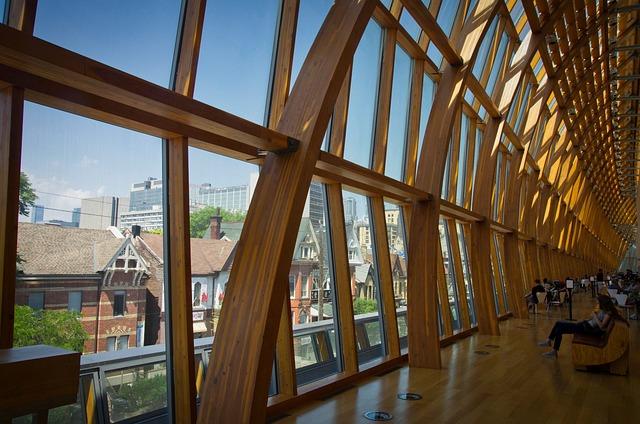 Different Types of Art Galleries in Ontario
Commercial art galleries are the most common type of gallery in Ontario. They promote their artists through exhibitions, giving them exposure to grow their careers. Plus, the gallery sells the artwork. It's thus a source of revenue for the gallery and income for artists.
The National Gallery of Canada and the Art Gallery of Ontario are examples of mega art galleries. These are influential galleries that host well-established artists. For example, the Art Gallery of Ontario has a permanent collection of van Gogh and Picasso.
On the other hand, artist-run galleries like InterAccess are ideal for upcoming artists. Artists can use these to share their work with the world.
For example, artists run InterAccess, which caters to technological media art lovers. Mercer Union is another example of an artist-run gallery. You'll find this one in Toronto, and it has many contemporary art collections.
What Is the Art Scene in Ontario Known For?
Ontario has so many places to exhibit art. You can find it in galleries, museums, theatres, and heritage sites. It's even more exciting because you can see these and more in one place – Toronto. This place is a hub for art, culture, and entertainment lovers. Further, it hosts more live theatre performances than any other city outside New York and London.
Other cities, like Stratford and Niagara-on-the Lake, are famous for their festivals. These include the annual Stratford Shakespearean Festival and the George Bernard Shaw Festival.
Ontario is also famous for its recreated heritage sites and restored historical sites. An example is the Saint-Marie Among the Hurons. It is a reconstruction of a Jesuit mission established there in 1634.