Different types of exhibition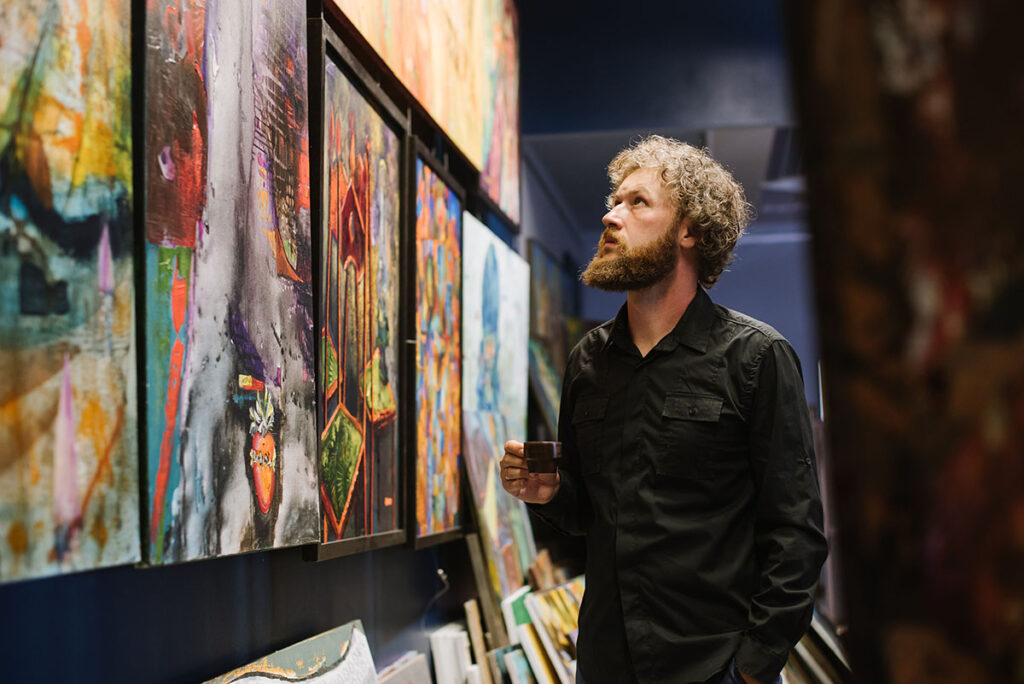 Different Types of Exhibitions in Ontario
Are you looking for some entertaining art events happening in Ontario? The National Gallery of Canada is hosting several exhibits over the next few months.
Movement: Expressive Bodies in Art
Various artists showcase prints, photos, paintings, and videos. The selected works represent body movement as an art form, and the show runs until February 2023.
The 17th-century print by Jaques Callot is one of the highlights there. It depicts two people performing the Sfessania, a Neapolitan dance. It's one of the earliest examples of showcasing body movement as an art form in this collection.
There's so much more to enjoy in this gallery. For example, Lisset Model's portrait showcases Pearl Primus (1943), a prolific dancer and choreographer. Another is the Disappearing Acts (2019) by Leidy Churchman. It's a contemporary art painting. In comparison, Pow Wow Dancer (1978) by Daphne Odjig is an abstract artwork.
Kent Monkman also offers a five-minute film titled Dance to Miss Chief (2010). The video compiles several video clips to narrate a romantic story through dance.
John Akomfrah: Vertigo Sea
It's a 48-minute film in which the artist explores our relationship with the sea. The film uses archival material from the BBC and combines it with new footage to create a video montage.
It depicts haunting scenes of whaling, slavery, and the current migrant crisis. Vertigo Sea is filmmaker John Akomfrah's fifteenth film and is one of his best works. It premiered at the Venice Biennale in 2015 and is showing at the National Gallery of Canada.
New Generation Photography Award
The New Generation Photography Award is a competition for young photographers under 35. Winners get a cash prize and have some of their work exhibited at the National Gallery of Canada. Additionally, they get featured in the Scotiabank CONTACT Photography Festival in Toronto.
The 2022 winners showcase contemporary representations of themselves and the environment.
Seamus Gallagher, a photo and new media artist from Halifax, Nova Scotia, is one of the artists in the show. Their work projects a non-binary view of identity in virtual and actual reality.
In comparison, Maris Kriangwiwat Holmes explores the impact of digital images on culture.
The third winner, Clara Lacasse, is a photographer from Montreal. Her artwork focuses on the renovation of the Biodôme in Montréal and its impact on society and the environment.
Can Casinos Be Art Galleries?
As casino design styles evolve, new ideas to double customer spending have emerged. One of these is having the casinos decorated with symbols of wealth, like artwork.
Thus, North American and European casinos use art installations to attract customers. Beyond van Gogh is one example of a successful casino exhibition. It is an immersive art installation showcasing the artist's work with projection equipment.
Exhibits like Beyond van Gogh help customers have a unique art experience. Plus, when the casino is an art gallery, it attracts new clientele.
For example, the Luxor Hotel and Casino had the most impressive art exhibitions at one time. The casino had over 250 objects from the HMS Titanic, according to the casino guide onlinecasinoontario.net. This was a huge success and attracted art lovers worldwide. The Hippodrome in London also has a stunning digital artwork display on 57 panels.
Cultural Centres in Cornwall
This city and the SGD counties have several visual and performing arts centers. These include galleries, theatres, and community spaces like churches and halls. For example, Pitt Street in Cornwall hosts a few centers like The Art Gallery and Creation Workshop.
Upper Canada Village is a historic site in Cornwall depicting an 1860s village. It also hosts the annual Pumpkinferno exhibition in the Fall.
The performing arts environment in Cornwall is also vibrant. The city hosts many theatres, like the 680-seater Aultsville Theatre. Since this city is the urban center for many communities, it is the cultural hub for many artists and performers.