The Outdoor Adventure & Travel Show – Calgary
It's a two-day show that ranks as Western Canada's largest travel and outdoor adventure expo. So much is on display every year at Stampede Park in Calgary. For example, the 2023 show will have over 200 local and international exhibitors.
They will bring you the latest outdoor and sporting gear. On top of that, there'll be about 60 adventure simulations. You'll have a lot to experience over the two days.
Another exciting experience to look forward to is the networks you'll create as you interact and learn from seasoned travelers.
The event will feature seven themed pavilions to host all the exhibitors.
They include:
Travel and Vacation Destinations Pavilion
The Camping Showcase Pavilion
The Vancouver Bike Zone
The Off-road Adventures Pavilion
The Running and Triathlon Pavilion
The Canoe and Kayak Zone
The Board Sports Zone
The exhibition highlights include GAdventures, the world's premier small-group travel company. GAdventures is one of the sponsors of this event. Moreover, they will gift one lucky visitor a trip for two worth $10,000.
Fan Expo – Vancouver
The 2023 Fan Expo will be at the Vancouver Convention Centre. It'll be the 11th year to have this event there.
The three-day convention brings together anime, fantasy, sci-fi, horror, cosplay, and video game fans. In addition to that, there are panel discussions, demos, workshops, and fan meetups too. Also, it draws many retail vendors of related products and memorabilia.
You could attend to shop for your favorite merchandise. It's a family-friendly event. Therefore, there are family-fun activities and sketch duels between professional artists.
The Fan Expo convention also brings celebrities from various TV shows and films. For example, past events have had actors from TV shows like The Walking Dead, Star Trek, and Smallville.
Among those expected in 2023 are actors like Anthony Daniels, Matthew Lewis, and Stephen Amell. Getting autographs and professional photos of your favorite celebrities will be a great opportunity.
Cosplay stars and anime voice actors will also attend and interact with their fans.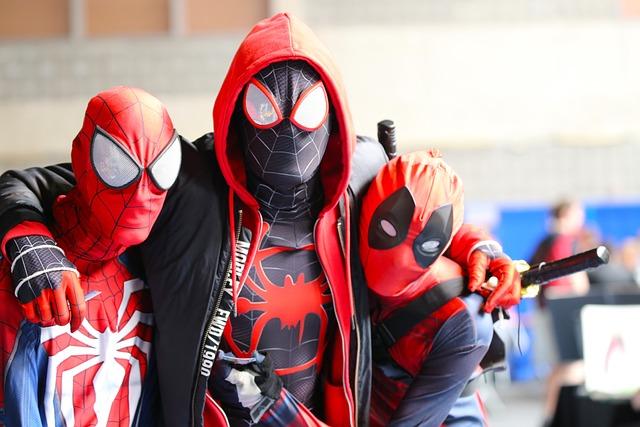 Esports Travel Summit
The Esports Travel Summit is one of the fastest-growing industries worldwide, worth billions of dollars. Esports are multiplayer video game competitions that attract hundreds of millions of spectators.
Having said that, these tournaments often take place in various locations in America. Thus, the Esports Travel Summit aims to bring together Esports organizers with travel industry players.
Most Esports events pull massive spectators to the venues. Tourism and travel players can cash in on the numbers by helping Esports operators with accommodation and food facilities in the surrounding areas.
Thus, the Esports Travel Summit provides a networking forum for Esports organizers and tourism players. It is the world's largest event of its kind. As such, it takes place annually in Toronto, Canada, and Daytona Beach, Florida.
The three-day event features one-to-one appointments with industry players from both sides. Additionally, there are networking sessions to build valuable business relationships.
It also provides interactive forums that discuss future Esports events and emerging trends.
Yes Canada Conference
This is a five-day conference focusing on developing leadership skills in youth. The participants attend mentorship forums with organizers and local elected officials.
This youth summit aims to grow young leaders into change-makers in their communities. The mentorship the participants get will help them to grow as individuals.
Plus, it will empower them to mentor other young leaders. The event is an interactive forum where participants experience one-on-one interactions with mentors.
The attendees also get a one-day tour and many other activities for fun and team building.
After the event, organizers expect the participants to tutor and mentor young people. Also, they will engage in volunteering and advocacy projects at school and community.
Furthermore, they will represent their communities in public forums and media and participate in community programs.